Here's what I've planned what I'm going to cook for this week. I told Tim that I was going to make Chicken Dumplings and he was all excited, except when I looked at the recipe it wasn't what he was thinking of. It's in a miso broth with lots of asian flavors in it. I think it will be yummy, but I think he will be a little dissapointed.
Well, here's the schedule:
Tonight:
Chicken Dumpling in a Miso Broth from Seasons.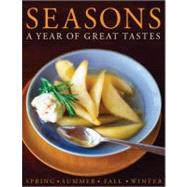 Tuesday:
Roast Pork with Pineapple Glaze from Seasonal Kitchen, served with a side salad and some toast.
Wednesday:
Steak with Mushroom Glaze from Menus in Minutes, minus the mushrooms, served with a side salad.
Thursday:
Spanish Delight from Mt. Adams Cookbook. It's basically spaghetti with a tomato sauce and ground beef, baked in the oven with a dash of chili powder and cayenne.
Thanks to US Forest Service. That's Mt. Adams over Ollalie Lake, which is near Trout Lake.
My great aunt Betty (I think that's how I'm related to her, really I have no clue) helped gather recipes from people who have lived in the little town of Trout Lake, WA, in the shadow of Mt. Adams. She put together this cookbook, and I figured I should at least try some of the recipes, but most definitely not the weird ones. Although the weird ones might be good. I always have to remind myself that some things go together well that you might think shouldn't, like my family's green jello. It's lime jello, cottage cheese, walnuts and horseradish. Yes, that's right. Horseradish. It's really good and my grandma makes it all the time. And like the cheesy dates too. Every Christmas, my grandma puts slices of cheddar cheese in dates. I always grew up thinking cheesy dates and horseradish in green jello were normal until I started bringing boyfriends over. No wonder they didn't stick around for too long... just kidding.
Anyways, I should get cleaning more. Tim is going to be calling me any minute to have me pick him up from school.
Have a great day everyone!