I am at work right now, and I only have 30 more minutes till I can leave and I'm a tad bit bored. So I decided to put my MP3 player on shuffle and pick out ten songs that I really like. I started to make a list, so here they are:
1. Loretta Lynn's Lincoln by Josh Turner.
Oh he has such a wonderful voice, and I love his music. It's very backcountry-ish. And this song is so funny and catchy. Just try to stop yourself from singing along. I bet you can't!
2. Working Man by Rush
Before I met Tim, I had never heard of Rush before, and now I've seen them live.. twice! Their music is a lot of instrumental but it's still great. It's kinda like classic rock, with a little bit of a modern twist, I guess you could say. This is a good song to listen to while at work (which I am!).
3. Never Again by Nickelback
I'll admit, I am a Nickelback fan, but only of their older stuff. I'm not a fan of the radio (other than country and oldies) so I don't listen to any new songs really. But this is a good song for running because it really gets you pumped.
4. In Memory by Shinedown
I used to love this band in jr. high and high school and I just recently rediscovered them. I listened to the cd that features this song on repeat when I went with my parents to our property so it reminds me of being out there in the wilderness with the view of the Olympic mountains and it makes me really want to go visit and make a campfire.
5. Every Mile a Memory by Dierks Bentley
This is such a laid back song, I love it. It's my favorite cd to listen to while road trippin' to eastern Washington, especially Cle Elum (which is my favorite little town ever since I used to go there every summer with my grandparents since they had a cabin on the lake).
6. I Ain't in Checotah Anymore by Carrie Underwood
Wow does she have a voice or what? I love this song; it's one of my favorites by her. It's very true of how I feel living in Seattle away from my hometown. But hopefully I'll get to move closer soon!
7. I Keep Looking by Sara Evans
Sara was truly one of my first favorite country singers, and still is. I can remember when she came out with Born to Fly and I loved that song. I Keep Looking is about how everyone always thinks the grass is greener on the other side. It has the same sort of topic as Smile Empty Soul's The Other Side, but in a much mellower fashion!
8. Days of the Week by Stone Temple Pilots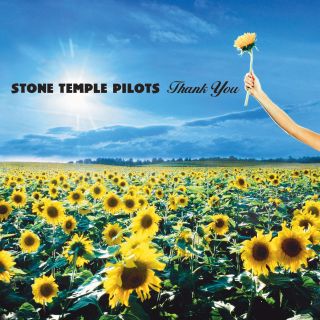 I went through a grunge phase in jr high and was addicted to STP. Then I moved on to Velvet Revolver, which is a mixture of Guns n' Roses and STP, but they are still good.
9. Lay Your World on Me by Ozzy Osbourne
I know, Ozzy, seriously? Yes. Most definitely. I listened to him non-stop in high school. My floor routine in gymnastics was to Crazy Train. And the judges did not like that and so I always got marked down, but I didn't care. Everyone always loved my routine because it was different than the average one. But anyways, about the song. It's a really great love song, even for those who don't like his heavier songs. Trust me and just listen to it.
10.Rock and Roll by Led Zeppelin
Ahh the days of learning how to drive. I was 15 and my boyfriend at the time loved Led Zep so I started listening to them and fell under their spell, too. And now my brother's dog is named Zeppelin. And its a puggle.
So that's my list.
Put your MP3 player or iPod on shuffle and tell me what ten songs play on yours.
Have a great day!