Well, I'm not exactly making beef anytime soon, but I did make some things with chicken and shrimp.
For dinner on Thursday, I made Asian Chicken Salad Sandwiches. If you are tired of the plain old, celery and mayo chicken salad sandwich, this is something you must try.
It's crunchy from the cucumbers yet tangy from the lime. And it's a cinch to make if you have leftover chicken, or if your like me, you can just buy a roasted chicken (whole or half, depending on the crowd of hungry mouths you have to feed) from your local store.
There is definitely enough for many sandwiches. I used roughly the same amounts as in the recipe, and I got enough for 4 sandwiches. This recipe adapted from Noodles by Beverly LeBlanc.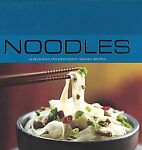 Asian Chicken Salad
2 tbsp yogurt
2 tbsp mayo
1 tsp grated ginger (more if you like ginger)
grated rind and juice of 1 lime
1 cup or so shredded cooked chicken
1 carrot, peeled and grated
1 cucumber, cut in half lengthwise and sliced thinly into half circles
fresh cilantro, mint, parsley and basil, chopped (feel free to omit any, I only used parsley and basil)
Combine first 3 ingredients and lime rind. Add enough lime juice until it's tangy enough for you. Stir in the chicken, carrot and cucumber. Chill, if desired. Before serving, add in herbs. Serve as a salad or as a sandwich.
Then tonight, I made a really super easy dish that was super delicious. The recipe originally calls for Pernod and dill, but I don't have any Pernod and what am I going to do with a bunch of fresh dill after this? Right above the recipe, there is a small comment section which says you can substitute white wine for the Pernod and basil for the dill, which is what I did. And it turned out yummy. It's an easy pasta dish, so it literally will take you the time it takes to cook the pasta, so about 15 minutes. And for vegetables, I just steamed some peas in the microwave and then added them to the dish when serving. Asparagus would be delicious on the side also, but peas are more my style with pasta.
Penne with Shrimp and Pernod (or White Wine)
1 c. panna da cucina or heavy cream (I used heavy cream)
1 c. fish stock
3 c. dried penne
2-3 tablespoons Pernod (or White Wine)
1 c. shelled, cooked shrimp, thawed and thoroughly dried if frozen
2 tbsp chopped fresh dill (or basil)
Put cream and stock in a saucepan and bring to a boil. Lower heat and simmer, stirring occasionally, 10-15 minutes, until reduced by half. Meanwhile cook the pasta in a large stock pot, and drain when done according to package instructions.
Add Pernod and shrimp to the sauce with salt and pepper. Heat shrimp very gently. Stir in dill. Add pasta to a bowl, then pour sauce over top. Garnish with more chopped dill. Enjoy!
Like this recipe? Sign up for our email list to get weekly recipe digests, updates on events, get a free e-cookbook and be entered for a monthly drawing for a free cookbook (Up to a value of $31.95. Limit one per person). Who wouldn't want all that?