Well, kinda. It's more like I love lab but hate that the instructions for my lab are so poorly written that I spend too much time on one lab report and end up not having time for my other classes. Only 4.5 more months of this. Then I will be free!
But on to food, which makes me much happier. So I made the tuna with tangy onions from Coastal Living. I made it with steamed broccoli and a wild rice pilaf, courtesy of Uncle Ben. I really enjoyed the tuna. Tim's portion was a bit rarer than mine, so he did not like it as much. And I was surprised at how delicious the onions were. Basically you slightly brown the onions in a little oil and then add quite a bit of vinegar (the recipe states that you should add 1/2 cup red wine vinegar for 1 whole onion, but I used 1/2 an onion and reduced the vinegar to about 3 tablespoons). I thought they would be very tart and I wouldn't like them, and since Tim doesn't like onions period I thought he would hate them.
And he loved them! He said this is the only way he will eat onions (I don't think he even likes them when they are caramelized or fried. And he sure loves his fried food!). So it was definitely a hit. I was very wary of cooking tuna. I mean, I'm so used to the stuff from the can, I was definitely swimming into dangerous waters. But it all worked out in the end.
However, the rest of my week does not appear to be as wonderful, cooking wise. School wise, I don't even want to think about it. I was going to cook tonight, but Tim had to stay at school to finish homework and then go to work, so I was by myself. I hate cooking for just myself. You would figure I would love it, since then I could make things that I would love, but Tim would hate, but it's just so hard to cook for one. Two is much easier. So I ended up making a beef flavored cup of noodles. Not the best choice, but I was hungry.
Anyways, I did decide on what I'm going to make for tomorrow night and Friday night. For Thursday, I'm going to cook Chicken Paillards with Orange Thyme Butter from Cooking at Home with the Culinary Institute of America. I'll probably make it with rice and then just steam whatever veggie is on sale. Or maybe I could make Ina Garten's Parmesan Roasted Cauliflower. If you have not tried her recipe, drop whatever you are doing, go to the store and buy a block of Parmesan and some cauliflower and go make it right now. I said right now! It's truly amazing and truly life changing. I hated cauliflower before I tried it roasted. It becomes sweet, and sort of nutty, and the Parmesan gives it a salty kick that pairs perfectly with the new found sweetness. Mmmm.. I'm dreaming of it now.
Hmm.. if I make the cauliflower, then I shouldn't make rice because that would be colorless. And I like color in my food. Maybe roasted sweet potatoes too? That would tie in nicely with the orange in the butter. Ok it's decided.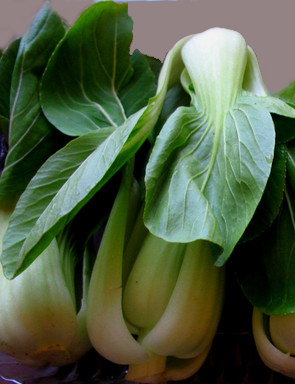 And then for Friday, I'm going to make Sesame Crisps with Lime Shrimp from Crisp by Michele Cranston. I love her cookbooks. All of them are so colorful and the recipes are usually so simple but taste so fabulous. It's like I'm in heaven whenever I look through one of her cookbooks. Well, it's the same feeling when I walk through my favorite grocery store, too. Anyways, I'm going to probably serve this dish with some wilted bok choy with sesame seeds. The baby boks looked really good the last time I was at the store.
When I was deciding what to make this week, I ran into a problem. A lot of the recipes that are in my list have fish or seafood in them. I don't have a problem with fish, I really enjoy eating it, just not all the time. My mom went on a fish frenzy for like a year when I was in elementary school. All we ate was fish. Everyday. (Ok, I will admit, I'm probably exaggerating, but to a girl in 4th grade, variety is good. Well, variety is good at any age. My mom just doesn't understand that, bless her heart.) So I'm a little wary of making fish more than once every two weeks or so. And yet so many of my recipes have fish in them. I guess I'll either need to suck it up and make them or maybe I'll just make them later in time. That second idea sounds great.
Alrighty, I should be working on my other lab report that's due Friday, but I'm going to postpone that to tomorrow. Time to catch up on all my shows I've been missing because of school work.
Dobry vecer!